Norway
Tall tales are made in Norway, where nature takes on epic proportions. Mountains of dizzying heights, fjords where Vikings once roamed and awe-inspiring northern lights are the perfect setting for making travel legends of your own.
Search Tours
Special offer

EARLY BIRD DISCOUNT

It pays to plan ahead. Save 15% on any 2017 departure of The Norwegian Highlights tour.

Price p.p. from

2546 EUR
WHAT'S HOT IN NORWAY
How do you want to explore Norway? Check out these popular travel styles.
NORWAY TRAVEL EXPERTS
Trust your Norwegian adventures to our team of professionals, who've travelled down the same railways, trails, coastlines or roads you're about to embark on.
WHY BOOK WITH US?
Experts at tailored itineraries
Trusted name in Nordic travel
Staff with experience in Norway
24/7 emergency helpline
View more
FEATURED TRAVEL STYLES
Take a look at our travel experts' picks for exploring Norway.
TripAdvisor Stars
Nordic Visitor is the proud recipient of The Trip Advisor Certificate of Excellence three years in a row. We strive to offer a 5-star travel experience, with top-notch customer service and quality at every step of your journey.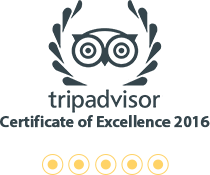 Reviews from happy clients
We don't like to brag about ourselves, so click an image below to see the nice things our travellers have to say.
Patti

Everything was great!

Renate

Would definitely use your services again!

Matthew

Beyond expectation

Tara

We were very impressed

Winifred

Professional and helpful

Janet

Helpful adjustments
View more customer reviews